What is Keto
"Keto" (more properly known as "Nutritional Ketosis" but generally referred to as just "keto" or a "ketogenic diet") essentially involves restricting your diet to moderate protein, very low carbohydrates and high fat. If you're familiar with the Atkins diet, it's what Atkins is based off but with more solid science. The basic premise is your body is perfectly capable of functioning without carbohydrates, the little glucose that it absolutely needs can be synthesized by the liver, the rest of the energy is made from fat into ketone bodies you need  When you restrict carbohydrates, your body can lay-off the insulin and usually you'll lose weight! (I certainly did). Strangely most come out with MORE energy and vitality as their muscle cells are finally getting energy instead of all of it getting stored away in fat cells by too much insulin.
It's highly recommended that you check out /r/keto over on Reddit for additional information. In particular, check out the "Keto in a Nutshell" and the "Keto FAQ".
(the molecule is Beta Hydroxybutyrate – one of the ketone bodies you live on while in ketosis)
Keto Chow is complete nutrition for Nutritional Ketosis. It's a drink mix that quickly and easily makes a complete keto meal. It's not meant to replace your bacon and steak. Rather, it's targeted to replace the mundane meals; running to a meeting, breakfast in the car, stuck in class, etc… By design, a serving of Keto Chow provides 1/3 of your daily needs of electrolytes, vitamins, protein and more. The aim is that you could replace all your meals without ill effect if you are so inclined, but most users replace 1-2 meals a day and have a fantastic keto meal with family or friends for the 3rd. It's also quite tasty with a range of great flavors. You combine the powdered mix with your own personal amount of heavy cream to get the calories you want, anywhere from 800 calories a day, up to 2200 calories. Many liken the taste and texture to melted ice cream or a milkshake. The full-flavored mixture of Keto Chow does contain milk protein and sweeteners; if those are a concern for you there's also a "Base Powder" option that has the electrolytes and vitamins but not the flavor/protein/sweetener.  You can mix our base powder with a protein powder and sweetener of your choice. Want easy, complete nutrition give Keto Chow a try!
People love Keto Chow over on Reddit! We even have our own subreddit at /r/ketochow. Check out This review, or this one, or this review. You can also search Reddit for "Keto Chow" or "KetoChow" (both sorted so the newest posts are always at the top).
Keto Chow scales easily for people with different caloric requirements. Without any cream, it's right around 500 calories/day , you can adjust it to 1200 calories or 2000+ calories, whatever level you want, by increasing the heavy cream. It's super flexible.
All of these are unsolicited messages from users of Keto Chow (except that last one which is my own experience). All gave permission after sending them for me to use on the site.
I LOVE LOVE LOVE your product. I have struggled my entire life with yo yo dieting and binge eating. I started out using Keto Chow for a couple of meal replacements per day and did start to see results and liked the way I was feeling.

I decided to up my game and switch to your shakes only, 3 times per day. I had planned on doing this for 2 weeks just to see how it would go. Well, I am now on my 21st day. For me, it takes all of the guessing out of what to eat, and it tastes amazing. Eventually I will incorporate food back into my life following the keto diet, but for the moment, this is working and I have never felt better.

I wish you nothing but success, you have a great product.
Heather W.
As I drink my gourmet vanilla, I wanted to share gratitude to you for Keto Chow. My husband and I have released 30lbs and 25lbs, respectively. Our continued results have been noticed by our friends and family and we have referred over 10 new customers to Keto Chow. They check in to let us know their progress all the time, we are finding it to be a results driven conversation topic. Everyone wants their high school energy back, save time, and to release unwanted fat! I was a former collegiate athlete and all of the years of coaches and diets I have been encouraged to use or try, nothing has compared to the energy and overall physical change as being in ketosis. We love it and we will continue to share Keto Chow.
J
AWESOME product! I'm still digging having a shake for lunch each day instead of grabbing a salad + re-heating leftovers, and having never done any sort of "meal replacement shakes" or soylent-type thing before I've been pleasantly surprised at a) how good everything tastes, b) how full I'm left, c) that I can still work out and not have diminished stamina and d) how dang easy it is now to "eat" lunch.. not even joking that it usually takes me hours in between meetings and tasks to eat leftovers or a salad, and cold leftovers are THE WORST.
Plus, losing a few lbs in the first week and maintaining in the 2nd (even with some extra cals over the weekend!) is an extra win :)
Katie
I'm really enjoying my keto chow. Since the beginning of the year I have lost 30 pounds but my weight loss stopped for 2 weeks before I started keto chow. I don't like a lot of foods and am a very picky eater so I would only eat junk but calorie count which does not work well after a while. Since starting keto chow 3 days ago I am finally losing weight again. Down 5 pounds since the first day.

So anyway, thank you :). I am honestly shocked at how much I enjoy the taste and feel a lot better now that I've killed a few nutrient deficiencies I know I probably had.
Bradley D.
I lost a ton of weight on keto a few years ago and through slips and cheats gained it all back. Keto Chow 3x a day got me back to losing. Now I just do it for lunch but I freaking love it — instead of driving out from the office to go try and find some keto fast food, I chug my chow and walk for an hour. I used to go to the gym after the kids were in bed, now I have so much more time.

Down 30 in six weeks.

Many more to go, but thank you and bless you. My "month's" supply is lasting forever since I am just one shake a day but I will be back for more. You are making the world a better place and that's awesome. Good on you.
Dave J
Your product has helped me to lose over 40lbs, and my friend that has been doing this with me has lost over 60 lbs and is no longer diabetic this month!

Just wanted to let you know that I stand by your product and will continue to keep ordering and recommending to friends / family.
Patrick R.
I started Keto on October 20, 2014 by the end of the first year I'm 77% the man I used to be.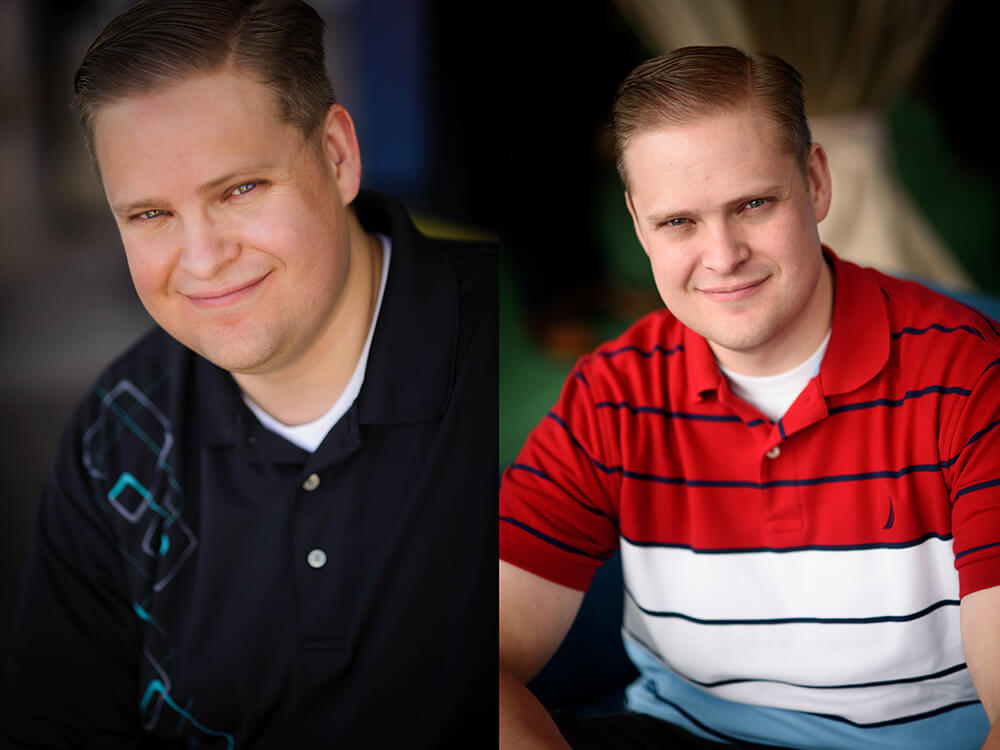 Chris Bair,

See the full post
Optimized for perfect Keto nutrition
Keto Chow is a complete keto meal designed to give you everything you need in a convenient, portable shake. You'll no longer have to worry about electrolytes, carbs, vitamins or macros. It's dead-on every time giving you no fuss. Each Keto Chow shake has:
With Keto you want the smallest amount of NET carbohydrates as possible. Net Carbohydrates are the total carbohydrates with the amount of the dietary fiber removed, hence the "net". Since you can adjust Keto Chow to different calorie targets, above are the macronutrient breakdowns for a meal of Salted Caramel with 1/4 cup of avocado oil.
Along with giving you low enough carbohydrates to maintain ketosis, Keto chow also gives you protein to maintain lean body mass (muscles), quality fats that curb hunger along with all the other vitamins and minerals proven to be necessary for human life (along with a few others that look like they're beneficial). The electrolytes are especially important for keto to avoid the "keto flu" that gets you if you don't have enough electrolytes.
Each of the different flavors has slightly different values but they're all quite close. You can visit our Nutrition Information page for the details on each individual flavor.
Ingredients
The exact recipe for making the older version of Keto Chow is open source and you're welcome to use that to make your own. Or, if you don't want to be bothered with the mess, hassle, and start-up costs (and get the improvements in nutrition =) you can buy from us! Here's the short version of the ingredients:
Protein Powder, Acacia Gum, Potassium Citrate, Salt, Custom Vitamin/Mineral Pre-Mix, Xanthan Gum, Flavor, Sweetener (varies).
Here is the long, complete, ingredient list for the Vanilla flavor. Other flavors will have slightly different flavors or colors:
Milk Protein Isolate, Acacia Gum, Potassium Citrate, Salt, Xanthan Gum, Choline L-Bitartrate, Magnesium Malate, Potassium Chloride, Flavors, Vitamin Blend (Ascorbic Acid [C], Vitamin A Palmitate, Cholecalciferol [D3], Vitamin E Acetate, Niacinamide, Zinc Gluconate, D-Calcium Pantothenate, Ferrous Gluconate, Manganese Sulfate, Copper Gluconate, Pyridoxine [B6], Riboflavin [B2], Thiamine [B1], Potassium Iodide, 5-Methyltetrahydrofolate, Lutein, Lycopene, D-Biotin, Chromium Picolinate, Selenium Amino Acid Chelate, Boron Amino Acid Complex, Menaquinonem [K2], Molybdenum Amino Acid Chelate, Vanadyl Sulfate, Methylcobalamin [B12], Nickel Sulfate), Sucralose (or Monk Fruit depending on flavor)
Contains Milk. Peanut Butter flavor contains peanuts. Eggnog contains Eggs
Follow these steps:
Add 3-4oz of heavy cream to a blender bottle (or 1-2oz of avocado oil).

Add 1 scoop of Keto Chow Powder.

Add 14oz of water, up to about the 20oz line.

Shake immediately and until all powder is wet to avoid clumps.

Refrigerate for at least 30 minutes – although overnight gives the best flavor.
For more details and other mixing options, please visit our How to Prepare Keto Chow page.
No flavors, colors or sweeteners. Just add a little in your water and get a well-formulated blend of electrolytes. Ideal for making the adjustment to keto a breeze.
What advice has been most helpful on your keto journey? Below, you'll find some simple do's and don'ts of keto living below that we think are useful no matter where you are on your keto journey. We can't wait to hear what yours are! DO read nutrition labels so you know what's in your food. DON'T buy something just because [...]