Here at Keto Chow, we tend to use Keto Chow a lot… but unless we're doing some crazy experiment, we don't eat it for ALL our meals every day. We have plenty of other keto products we love to use and to eat! Here are some of our favorite products, products that we use all the time, that you'll find in our cupboards, pockets, backpacks and cars. Keto Chow makes keto easy, these help take it the rest of the way =)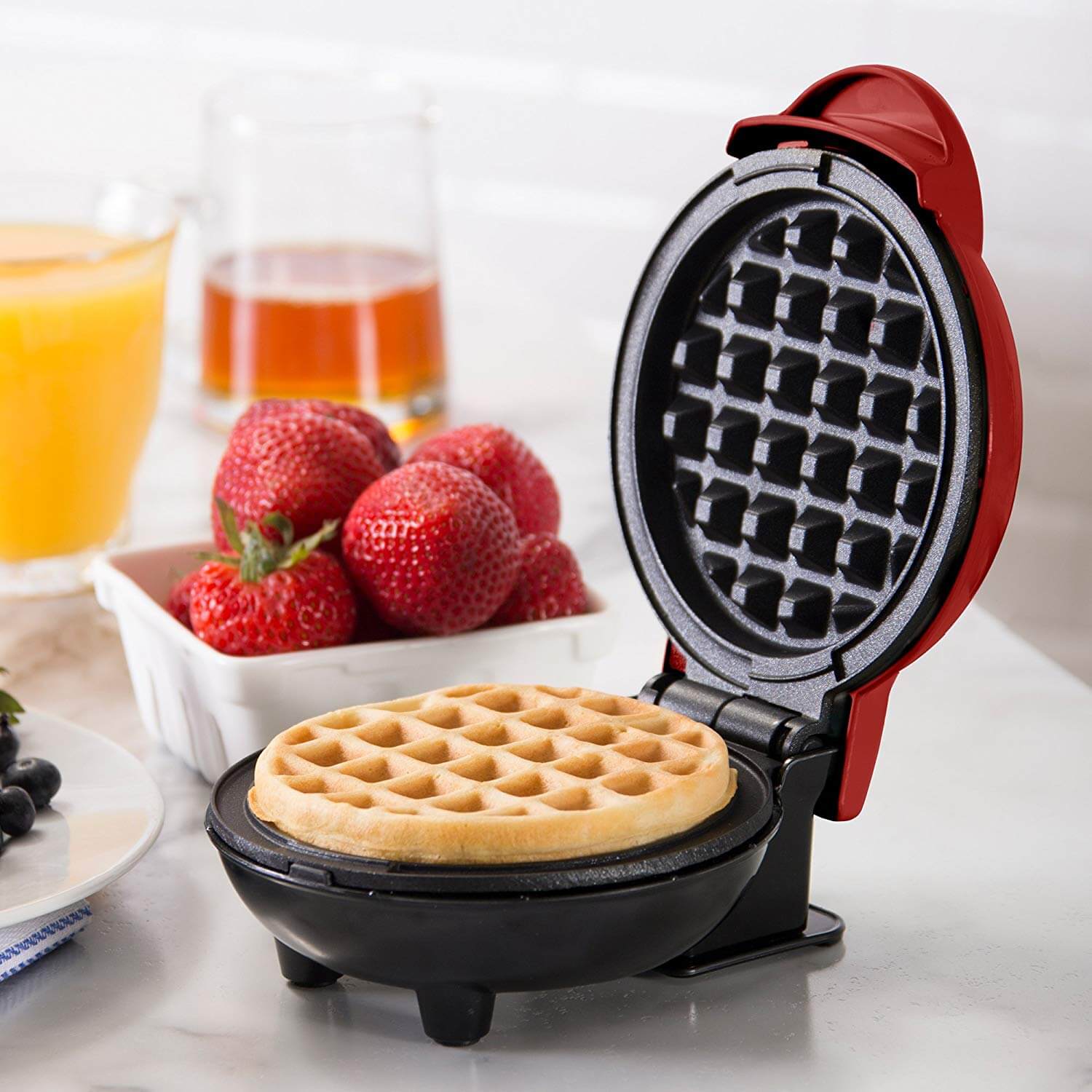 THE tool for making "Chaffles" – Miriam has 4 of these so she can make a huge batch at the same time!
Built like a tank, this thing can do 12 batches of 3 meals of Keto Chow without even breaking a sweat and it's what we use to prepare our Keto Chow for shows and when we mix with butter.